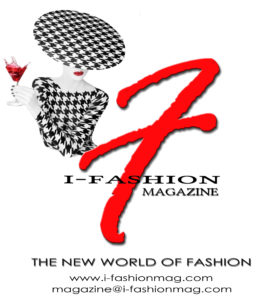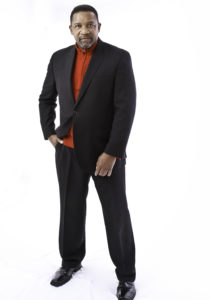 Lloyd Crawford – Editor-n-Chief
Costa Rican born and Brooklyn raised Lloyd Crawford started i-Fashion (i-fashionmag.com) magazine with the hopes of shining a lens on the diversity in the fashion world. His love of the camera and fashion lead him to create i-Fashion Magazine, who will celebrate its 10th year anniversary on May 12th, 2018. The magazine's mission is creating a platform for creative minds to build and share through colors, design and ultimately fashion; both domestically and internationally. Lloyd's ability to straddle the worlds of business, photography and design makes him a man of diversity and inclusion. He captures the essence of emotion in his work while also using his creative mind to create resort wear, L'Antonio, which will showcase at his May 12th celebration.
Lloyd's L'Antonio line is one of a kind in that it is the complete package, including classy swimsuits coupled with jewelry, wraps and heels. As a true Taurus Lloyd's loyalty and groundedness has kept him in high regard among his colleagues in the industry. A soft-spoken man with a radio voice and a radiant smile Lloyd's ability to engage all audiences adds to his uniqueness.
Professionally shooting since 1989, Mr. Crawford images have graced the pages of Vogue, Elle, W, Essence and countless others.
It wasn't until after these accomplishments that he realized there were so many local fashion talents that needed to be seen. Hence the birth of i-fashion magazine. People always ask what the "i" in i-fashion stands for and the reply is "independent."
The initial premise behind the magazine was a way to showcase Lloyd's work to a greater audience. But after working with so many talented individuals and teams, he felt it was important to showcase their work as well. What makes i-fashion unique both domestically and internationally, is the hand-picked display of new artists featured side by side with established talent. Even after 10 years Lloyd is still the man behind the camera, and the computer, connecting personally with the artists.
When i-Fashion Magazine started in 2010, after a two-year run, the magazine had a modest following, close to 75,000. However, at the end of 2016, the magazine's following is well over 400 thousand readers. With a staff of 12 fashion professionals who also mentor and educate kids, i-fashion magazine also helps builds community by collaborating with various other magazines with similar missions.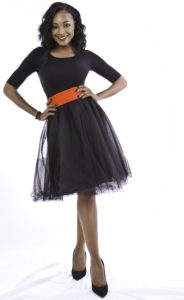 Chanise Smith – Children's Fashion Director
Chanise was born and raised in East Orange, NJ. At the age of 15, Chanise discovered her Passion in Modeling. She got her start from a well-known designer, Mr. Tyrone Chablis, who recruited her for her first photo shoot on one of his up and coming clothing lines. While still working with Mr. Chablis, she decided to branch off and explore the modeling world a little deeper. During her journey, she was blessed to be presented with numerous opportunities. She has modeled in Essex County College Fashion Shows for 3 years and walked away with numerous awards such as "New and Improved", "Best Smile", "Best Walk", etc….
In 2011, she was Runner-up in the Miss Black New Jersey Pageant. Even though this was the best time of her life, the most memorable moment came when she met Emmy Nominated Hair Stylist, Yancey Edwards. From that moment, Yancey took her under his wing and introduced her to the Fashion World as we know it.
In 2012, she won John Blassingame's International Model of the Year competition. At this point in her career, there was no stopping her.
She has been a part of many New York Fashion Week events walking for notable designers such as Lantie Foster of Project Runway, Leanne Marshall, Marco Hall, Tiffany & Co., Just to name a few.
She was also honored to walk for Mercedes Benz Fashion Week, which was one of many highlights in her career.
Within this same year, Chanise signed her first contract with a New York based Modeling Agency.
In 2013, Chanise was given the position of Model captain later becoming Backstage Director/Model Caption for Atlantic City Fashion Week.
In 2015, I-Fashion Magazine recruited Chanise as their Director of Youth Fashions. In this position, she has the ability to talk about children of the future and put a spotlight on those that are making a difference at such a young age.
Today, Chanise is still on the rise and building her Empire. Between Public Speaking, being a mentor, a columnist, a director, and a dancer, Chanise will always find the time to work with children!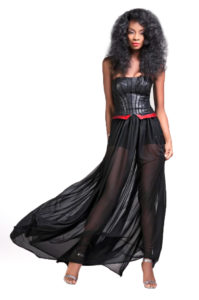 Midori Amae – Creative Director
Midori Amae is truly the creative multi-potentialite. Amae's currently pursing passions as a graphic designer, top model and coach, creative director, philanthropist, speaker, pageant queen and media personality with 10 years in the industry. She is a moving force towards the future of the arts and entertainment.
In her breakout year, Amae became DCW50's America's Next Top Model Fan Favorite, walked in 30 NYFW and DC fashion shows, joined the cast of DMV Podcast and began hosting the fashion week TV show Style 24/7. Since beginning her hosting journey, Amae has produced and hosted 75+ fashion shows, award shows, panels and networking events through various initiatives. Amae earned two degrees in Studio Art and Spanish Literature and Language from Virginia Tech and is the award-winning graphic designer and Creative Director behind i-Fashion Magazine, based in Brooklyn, New York.
Amae prides herself on serving her community. Last year, through her #PrayAndSlay initiative, Amae taught women and men ages 6 to 60 about the importance of self-love and confidence after abuse in the United States, France and Canada. She has shared her story and workshops all across the country, raised over $500 for Children's Hospital and fed over 2,500 less fortunate in the DMV area. Amae proves that beauty, brains and a love for service make a package that can't be beat.
Midori Amae placed Top 15 in the 2017 Miss Black USA Pageant representing her home state as Miss Black Virginia USA 2017. Currently, Amae shares her time between New York City and Washington, D.C. coaching models and queens, hosting events, private consulting and giving back.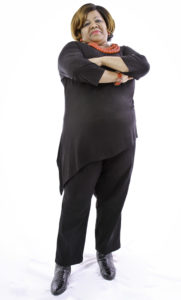 Willie Hall – Creative Fashion Director 
Willie Hall … A professional Fashion Designer based in the New Jersey and New York area attended Piscataway Vocation Technical High School, and graduated June 12, 1981, with a diploma in Fashion Design.  After leaving high school, I decided to go on to college to become a nurse and medical assistant at the Bryman School.  I worked in this field for over twenty years.  I continue to sew prom dresses for the young ladies in my community, as well as church attire, and other projects, including reupholstering furniture.
•My specialty is "Women/Men Ready-to-Wear" clothing.  Being a seamstress and medical assistant for over twenty years, I decided to go into fashion full-time, entering school again at the age of forty in 2003.  After graduating from The Art Institute of New York City in 2006, with 4.0 GPA, my career has taken off.  My teachers were my father, mother and grandmother.
I had the pleasure of working with designer-to-the-stars, Andre Van Pier for three years.  I learned so much from him.  But then again, he said that he learned a lot from me, too.  It was an honor for me to have worked on various celebrity garments such as Elizabeth Taylor and Stevie Nixs, as well as sketching for Michael Jackson and others.  I've also been featured in The New York Post, Heart and Soul, Grace Today, Versus of Virginia, Virginia Pilot Newspaper, Jet Magazine, Sheen Magazine, DAMM magazine, New York Fashion Week, Virginia Fashion Week, Miami Fashion Week, and behind-the-scenes of Project Runway.  Courtesy of BTE-TV, I received the Designer of the Year Award in 2009.
I have a business partnership, Rogues Gallery, co-owned by Ron Cooke of Virginia Beach, VA.  What this company does is give designers a chance to show during Fashion Week that cannot afford to show under the big tents during New York Fashion Week.  It gives them a platform to show their unique creations and it exposes them to the media and press as a way to sell their garments to the world.  I've also started the Willie Hall Foundation, which gives back to families with children who suffer from disabilities.  So many doors have opened for me in this industry because I believe in giving back, whether it's my time or a garment.  God has blessed me so that I'm able to give back.
These things have made me appreciate my GOD-given talent, and that I'm able to share it with the world.  I want to thank my mother and my children for their continuous love and support, as well as everyone who has ever supported the Willie Hall Collections.  What's missing is my father, whom would be so proud of his little girl.  My latest project was having the opportunity to dress Grammy Award-winner and R&B singer, Melba Moore.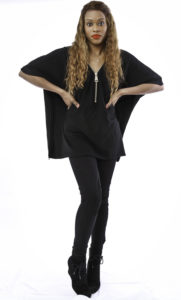 Rosena Nelson – Blogger / Stylist
Rosena Nelson was born in Haiti, raised in Newark NJ. Rosena attended West Side High School where she was a member of the Fashion Careers Program igniting her interest in Fashion. Attending Nyack College, upstate NY, she majored in Marketing.
Pursuing, her passion for fashion and a career in the fashion industry Rosena became a Sourcing Agent for luxury brand Ralph Lauren and later as Sourcing Analyst for Saks 5th Ave.
Multi-talented, she was a part-time hair stylist in both women and children's hair salons for over 8 years. Now, using another of her many talents she is a Wardrobe Stylist to her credit, she has styled for I-Fashion Magazine swimsuit and resort wear along with the launch of her new fashion and lifestyle blog, SimplyRo.
Rosena believes that you can find beauty everywhere and in everything, Beauty is whatever you want it to be.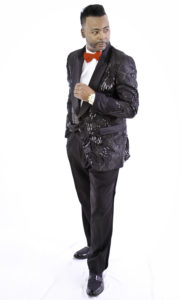 Karl M. Lee – Director of Photography
My passion lies in making uniquely beautiful images that stimulate people's sense and make them go "WOW." Currently, I am in the process of growing my skills and taking my photography to the next level. I see and nurture my gift from God and my purpose which is to share my images with the world, and I'm honored to do so.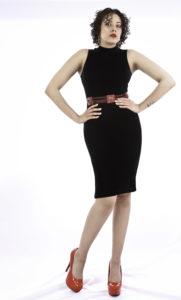 Samantha Claudio – Executive Asst. / Media Relations
My name is Samantha Claudio, I never had it easy in school. I was bullied for a very
long time and had no desire to participate in anything. I was called names and made fun of from
a very young age. I had to find a way to find myself. I had to figure out a way to stand up for
myself. My parents helped me find my outlet, my passion through fashion. Creating a website
and attending a few weeks of model training I discovered that I loved to model. I went from
being shy and introverted to strutting on the catwalk. My mom and dad always supported me and encouraged me to follow my dreams. As time passed I discovered that I wanted to be a voice for children just like me. I want kids to know that you are not defined by where you come from or what life throws at you, but how you rise above it. How you see yourself! I went from staring at an empty mirror to seeing all the stars of possibilities in my own reflection.
I want to be a role model to young women and men and inspire them to follow their dreams just as I did. I have looked up to various models but the one I look up to the most has to be Tyra Banks. Her confidence and passion for her work has to be one of the main reasons why I see her as an inspiration. She encourages young women to follow their dreams and to continue working hard. No matter how hard it may seem to be you never give up, you work for what you want and you make your mark just as I am trying to do now.