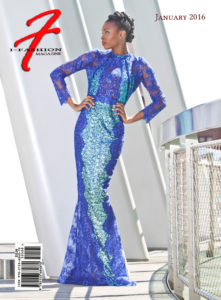 Where does the time go? Seems like just the other day, 2015 was upon us and I-Fashion Magazine was celebrating 7 years in the business. Looking back, we made so many great accomplishments with the addition of our Fashion Director Willie Hall and Creative Director Midori Amae. Now it's 2016 and time to add another creative force to the i-Fashion family… Miss Chanise Sharay Smith.
Chanise will be the Director of Youth Fashions and will feature talented kids and young teens that are interested in and currently making great strides in the industry. Chanise understands the importance of a being a mentor and what great things mentor-ship can do for the career of any child. Welcome Chanise and look forward to a progressive 2016!
This year will be filled with so many new and exciting things. I wish I could tell you everything here, but you'll have to follow us to be part of it all. I can tell you that we will be traveling outside the US to experience different fashion events; we have already booked several new clients whose editorials are absolutely amazing. In 2016, expect to see new partnerships with different publications in an initiative to grow and enhance our brands. And, of course, we're always looking forward to those fashion week shows.
In our first issue of the New Year, we are introducing new friends and revisiting some old ones who are continuously growing in their craft.
Lainy Gold made so many waves this year… doing several high-end fashion week shows, awesome editorial shoots and constantly marketing her brand, we had no choice but to get in on the action. Also, famed Hungarian designer Adrienn Braun Mazzucotelli's new line is nothing short of amazing. Fairly new to the design scene is Sala who puts a whole new meaning to Spandex designs. Sala is destined for great things this year. She showed at New York Fashion Week September 2015 and has already booked multiple fashion week shows for 2016.
Special thanks to old friends David & Nabu Marsailles, who graced our cover, Jayondon Powell, Samina Mughal, Lamont and Jeana Bowling, and all the wonderful models, designers, hair and makeup teams for your contributions.
Let's do great things in 2016!
Lloyd Crawford
Editor-n-Chief
www.i-fashionmag.com