Here it is.. i-Fashion Magazine's Swimwear Issue. We accomplished two things here….showcased and marketed L'Antonio Resort Wear to a wider audience and presented the art of women in swimwear as the goddesses they are. In this day and age, it is important to teach our girls, our ladies, our women that no matter what platform you choose in life, although there may be many roadblocks ahead, you have the power and resources to overcome them. The L' Antonio brand is my launch into the fashion world as an independent designer. The response has been overwhelmingly positive and every day we are coming up with new ideas on how to move forward. One of those ideas is to shoot in different parts of the world to showcase the art of the brand that being sophisticated, exclusive and practical. Our trip to Granada was the initial venture into making this happen and what a success it was. Michael Straley, Rosena Nelson and LaLuna Hotel, made this first of many ventures a success.
We also had the pleasure of having L'Antonio shot in Africa, Greece, Canada, and even closer to home in Martha's Vineyard, Mass. We are venturing to other countries so be prepared because the next couple of pages represent the beginning of a truly phenomenal fashion movement.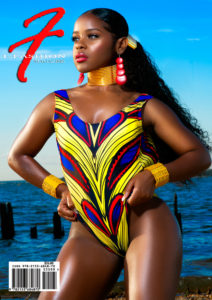 Our very own Karl Lee introduces his GODDESS swimwear editorial which is presented as an art and empowerment statement for women. I believe I've mentioned this before, but anyone can be a photographer and take a picture, but what solidifies and separates one from the next is your ability to be creative and showcase talent in a unique way by using your lens to tell the audience your story through your images. Karl does this seamlessly and beautifully.
I want to thank everyone for putting in all their hard work and making the i-Fashion brand the success that it is.
Your continued support is greatly appreciated