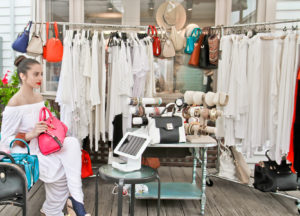 Martha's Vineyard is becoming that home away from home for me. I love the atmosphere, the people, the ability to relax and breathe fresh air… Lol.  But that's wasn't the reason for our visit this time.
L' Antonio conducted it's first pop-up shop and let me just say, I can't wait until we go back for the July 26th show at the Harbor View Hotel in Edgartown Ma.
Even though the weather wasn't on our side, and it was still kind of early in the season to attract the heavy flow of normal shoppers, the promise of what's to come is overwhelming.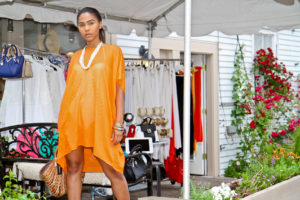 The barrage of compliments on the garments and accessories just confirmed something that we already knew…..we have a great product. Being that this was our first time with the MV market, It was also a great learning experience.
Sleek MV was absolutely phenomenal, making us feel so at home. We are so grateful for allowing us to utilize their space.
See you July 26th.