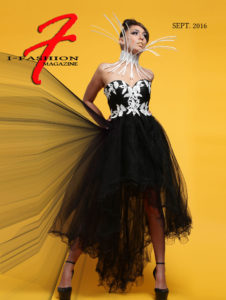 Fashion week has come and gone. Is it me or does it seems like it went mega fast this season? There were so many great shows and so little time but and i-Fashion Magazine was there to capture a good amount of them.
This fashion week was special because we launched our Boutique Swim Line at the SMG Global Catwalk show and the response was absolutely amazing. It was good enough to get offers from other established shows to present in their productions. I think we are up to the challenge and the next line will be even stronger.
This issue will also show just how busy our staff of photographers been. I-Fashions own Karl Lee conducted a shoot inside a burned out building. The creativity this young man has with a camera is amazing…and yes, he also did the cover for this issue. Karl is a very talented individual and we are very lucky to have him a and his team partner with us.
At a quick glance, we featured over a dozen shows, several new designers such as New Muiz whose breathtaking gowns had the audience at Couture Fashion Week on their feet. Old favorites like Michael Costello and Leanne Marschal didn't disappoint either. But we at i-Fashion love the new independent designers.. "What did you think the "i" in "i-Fashion" stood for? Lol.
Earlier this year my business partner and I went to the FDC YOUNG DESIGNER AWARDS USA & MINI COLLECTIONS SHOWCASE. The show was given to bring awareness to the ANGELMAN SYNDROME FOUNDATION. i-Fashion had the pleasure of being on the judging panel and the winner, Kimberly Mclinden, couldn't have been more deserving. Of course, the winner got an interview and spread in i-Fashion Magazine and additional prizes.
Well, I'm not going to tell you any more about how wonderful this issue is. Get a copy and see for yourself. The i-Fashion team put a lot of work into this issue and your support is truly appreciated.
Enjoy.
Lloyd Crawford
Editor-n-Chief